Angela Delmedico, Founder & CEO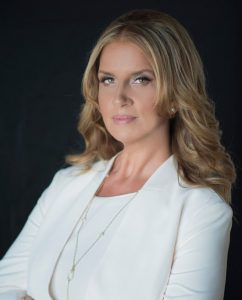 With an unremitting passion for communications at the intersection of business strategy, Elev8 Consulting Group CEO Angela Delmedico provides stellar Marketing & Publicity Campaigns for solopreneurs, businesses, corporate, nonprofit and government entities. With an entrepreneurial background, Angela has the skills, insight, and abilities to help you succeed with your next initiative, project, company or product launch. Angela has done it all, taking an idea scribbled on a napkin to a complete product launch onto nationwide retail shelves including R&D, prototype, design, production, marketing, publicity, and sales.
Angela has been published in numerous media outlets including Forbes, Tech.co, Medium, Huff Post, All Business, Recruiter, Business Collective, and Founder Society on trends in marketing, publicity, branding, and business development. Angela is honored to present on best practices at numerous conferences and expert panels each year. Angela is a proud member of the Forbes Business Council, an invite-only organization that includes a vetted national network of business trailblazers, disruptors, and game-changers.
Dedicated to growth and contribution, Angela enjoys her role as an Advisory Board Member of the Disruptive Leadership program at Stetson University. She also serves as a Board Member for Renewable Envoy, a movement to utilize renewable energy for public art. Committed to giving back, Angela donates to a variety of charitable organizations each year.
Prior to becoming an entrepreneur, Angela's career spanned corporate, nonprofit, and government sectors with a focus in marketing, project management, and program development. A veteran of the U.S. Air Force, Angela's attention to detail is unrivaled. Angela is a graduate of the University of Minnesota with a Bachelor's degree in Mass Communications/ Journalism. Prior to that, she earned an Associate's degree in Linguistic Studies from Monterey Peninsula College in California.